According to US law, people who suffer from emotional and psychological dysfunctions are qualified to an emotional support animal, if they really need one. Federal law provides a number of benefits for animal owners with ESA status. An emotional support pet is not able to recognize symptoms and respond appropriately to them, as service animals can do. Nonetheless, the function of those pets is to maintain a close emotional connection with their owners who need it.
Overview of ESA laws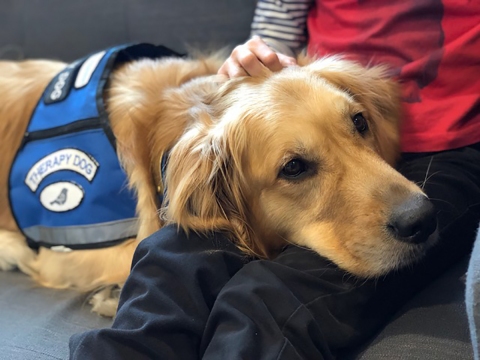 The current regulations prescribe a number of pathologies in which the animal can really provide emotional assistance to the patient. They include increased anxiety, depression, various phobias, panic states, bipolar disorder, as well as other psychological and emotional trauma. The task of the animal is to provide a beneficial therapeutic effect.
Since ESAS performs a specific function, separate legislation has been created that regulates the use of such pets and their stay in public places. Two key laws that govern the ESA owner's association with third parties are transport operators access act as well as fair housing act. It is important that the person who issues ESA status for their animals understands these laws in detail. Therefore, we will consider them below for these purposes.
Law on access to air carriers
This law operates in accordance with the rules of the Ministry of transport. According to it, it is prohibited to discriminate against disabled people who travel by plane. The company that performs air transportation services does not have the right to restrict or impose additional requirements on such persons. At the same time, airlines have the right to require prior notification for the carriage of special items, such as a wheelchair or medical equipment. And this refers to emotional support animal, of which you must also notify the company in advance of your trip.
In complying with the law, the owner of an ESA animal is not demanded to occupy a separate seat in the cabin. The exemption is only when an animal that has ESA status is large enough to cause some inconvenience to other passengers. In addition, American law does not give airlines the right to charge additional payments for moving an emotional support pet onboard.
In accordance with the law on access to air operators, the companies are obliged to take on board of the airplane the keeper of the animal along with his pet in the status of ESA if it is confirmed that the individual really needs one. The legal justification for ESA status is ESA letter from an authorized expert. This document is the basis for you, as the keeper of an emotional support animal, to be allowed to board the plane without hindrance along with your pet.
Restriction for ESA owners

The ESA law provides a number of prohibitions that make it possible not to accept an emotional support animal. These include the following cases
There are no more than four separate apartments in the building where the apartment is rented;
The residential property belongs to a private club;
Single-family housing is rented without a realtor.
At the same time, the  ESA status can be issued not only for a cat or dog, although these animals most often act in this role. The thing that really matters is how much therapeutic influence your pet has and how much it helps to stabilize your emotional and psychological background.
In practice, it is not enough just to have a psychological diagnosis. As specified in the standards of the Ministry of Housing and Urban development, the animal should actually ensure emotional support help to its owner, and this should be recorded in the appropriate letter. This letter will be the basis for receiving the benefits described in the above laws.
Fair housing act (FHA) explanation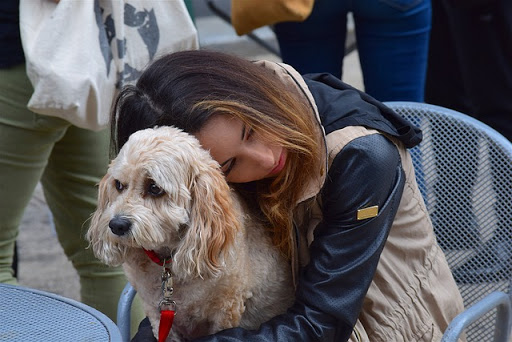 In accordance with the bill, which was passed in 1988, owners of rented housing cannot restrict the stay of a patient with an emotional support animal in a rented apartment or house. Any discernment in this sense is unacceptable. The law clearly defines the concept of reasonable housing, which must be provided to a lessee who plans to stay with an emotional support animal. The Ministry of Housing and Urban Development defines reasonable housing as any residential object without restrictions. Thus, if you have an ESA letter in your hand, then no homeowner has the right to refuse you to move in, regardless of the breed of your animal or your emotional and psychological state. Presenting a letter automatically gives you the right to move freely wherever you want.
It is important that homeowners, according to FHA law, do not have the right to claim a deposit for ESA stays. However, if the animal does cause material damage, the law will protect the owner of the home, since it gives him the right to compensation for damage. The homeowner also does not have the right to require that the animal has an ID of its status (special vest).
The above-mentioned laws can only apply to persons who have a letter signed by an authorized mental health specialist. This document is requested by most air carriers and landlords, because it is proof that you really need an emotional support animal, and your pet has the appropriate status. The email should contain solutions to the following subjects:
Does the patient have a mental or emotional disorder that significantly reduces their quality of life?
Does the patient really demand for an animal for emotional support to maintain their psychological state?
If the answer to both issues is positive, the landlord must provide the tenant with "reasonable housing" in which they can live together with their ESA. Legal practice shows that in most cases, owners of emotional support pets do not have any problems with settling in since the vast majority of homeowners freely accept ESA letters undersigned by a licensed medicinal specialist in the field of mental health.
How useful was this post?
Click on a star to rate it!
We are sorry that this post was not useful for you!
Let us improve this post!
Thanks for your feedback!