What is a service dog vest?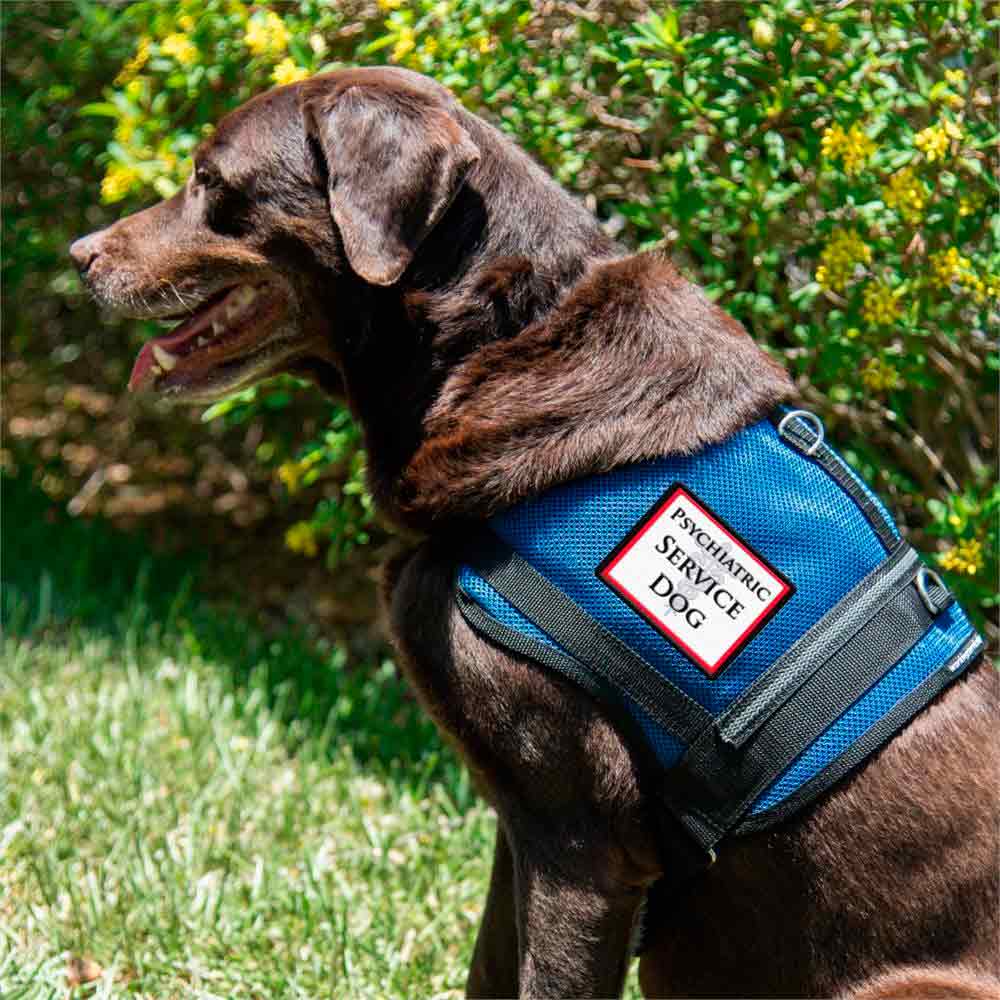 Service dog vest is not only a special identification mark but also a multifunctional accessory, without which it's hard to imagine a full interaction with both the animal and the surrounding society. Service dog vest allows people with disabilities to do their everyday things without being distracted by the explanation of animal status or their own disability.
To date, there are no rules that would specify a uniform for a service animal. Therefore, wearing a vest is not a binding condition of stay of the service animal in a public place. The same applies to emotional support animals, whose presence also doesn't require a special uniform. However, in practice, it is recommended to provide an animal with this accessory to facilitate interactions with the people around. You should make the choice of the model seriously and responsibly, focusing on the comfort of the animal and the lifestyle of a person with disabilities, who will interact with an animal.
Many people wonder what's the difference between the emotional support dog vest and the service dog vest. In practice, the only distinction is an inscription on it. In general, the formulation "service dog" will be enough to explain your status and that of your pet to the others.
What types of service dog vests are there?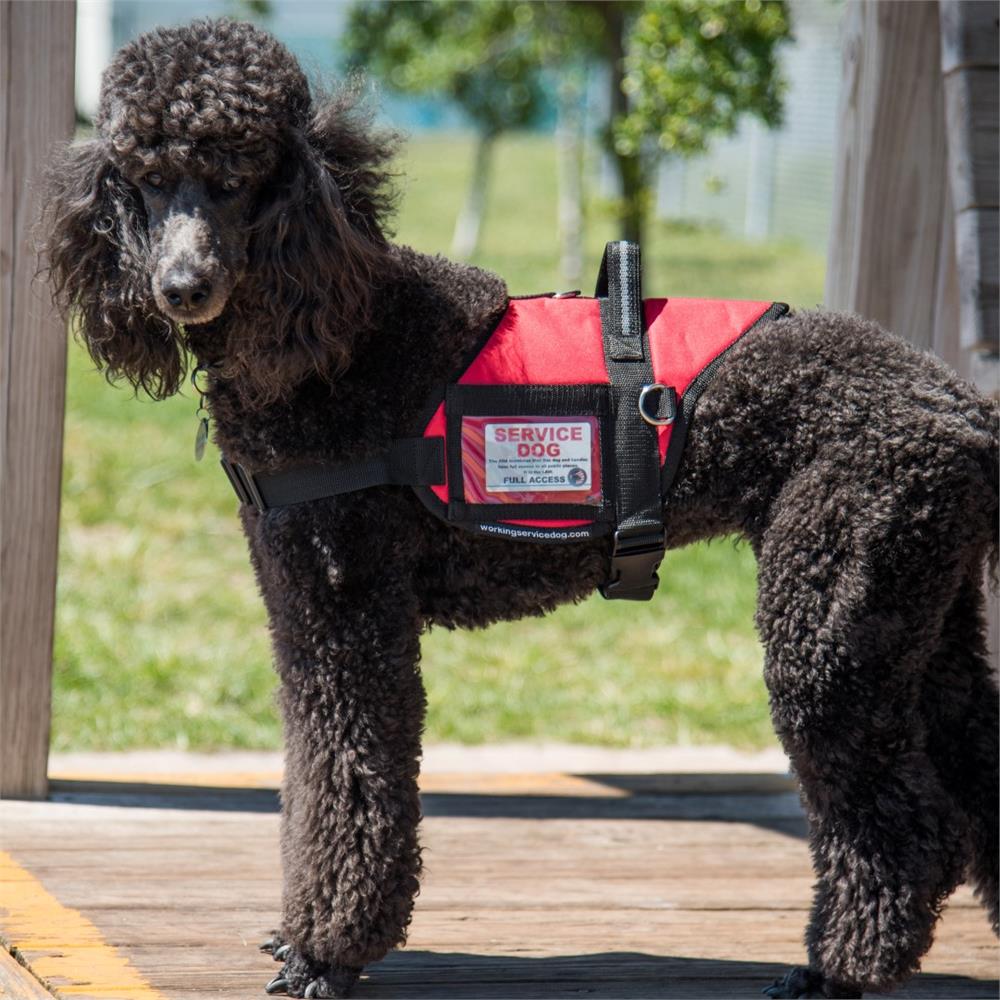 Today, the manufacturers of the service dog accessories offer a huge choice of service dog vests. When choosing a proper model, we recommend you to follow the rules below.
Firstly, choose the right size. This is the main parameter, which should be taken into account when choosing a service dog vest. The too tight outfit will cause discomfort – rub the skin, squeeze the muscles, or prevent natural ventilation. Too large vest, in turn, impedes the movement of an animal, and it will be tiring for a dog to wear such an accessory for a long time. Therefore, when buying a vest, it is recommended to consult the net of sizes after taking the measurement of the neck, breast, and length of your dog according to the recommendations.
Now let's talk a little about the practical details of the service dog vests. When making a purchase, opt for the models that are easy to put on and take off. This is particularly relevant for those who often go for a walk with a specially trained service dog. Make sure that it is easy to fasten the leash to the vest. It is better to buy the models with a D-shaped ring, as dealing with them is much more comfortable. In some cases, especially when it comes to the guide dogs, vest models with handles are preferable. Please ensure that the total weight of the vest isn't too large.
As for the design, owners of the service dogs can find every conceivable variety. There are lightweight summer models made of breathable fabric and warm options with a reinforced frame. Someone prefers zipper, and someone else- Velcro. Such design elements as reflectors, extra belts, patches, etc. that the manufacturers often add for service animals wouldn't come amiss.
Speaking of flowers, here everyone follows his/her aesthetic preferences. However, when choosing the vest, you should remember that practicality and comfort must be a priority.
(Give information in a table for future infographics)
Where to buy a service dog vest?

You can buy a high-quality service dog vest not only in the trusted stores but also on the handmade-portals. The best stores are activedogs.com, nsarco.com, and therapydogvest.com. Here you will be pleased with a huge assortment, moderate price policy, and quality of the products. If you can't find a suitable model in the shops, you can try to find them on Amazon, eBay, or ETSY. Here, the purchase will cost you a bit more, but the choice is just stunning. But if you don't want to spend a lot of money, it makes sense to look for the used service dog vests on the specialized forums. It is often possible to find good models for ridiculous money, so don't give up this idea.
How useful was this post?
Click on a star to rate it!
We are sorry that this post was not useful for you!
Let us improve this post!
Thanks for your feedback!