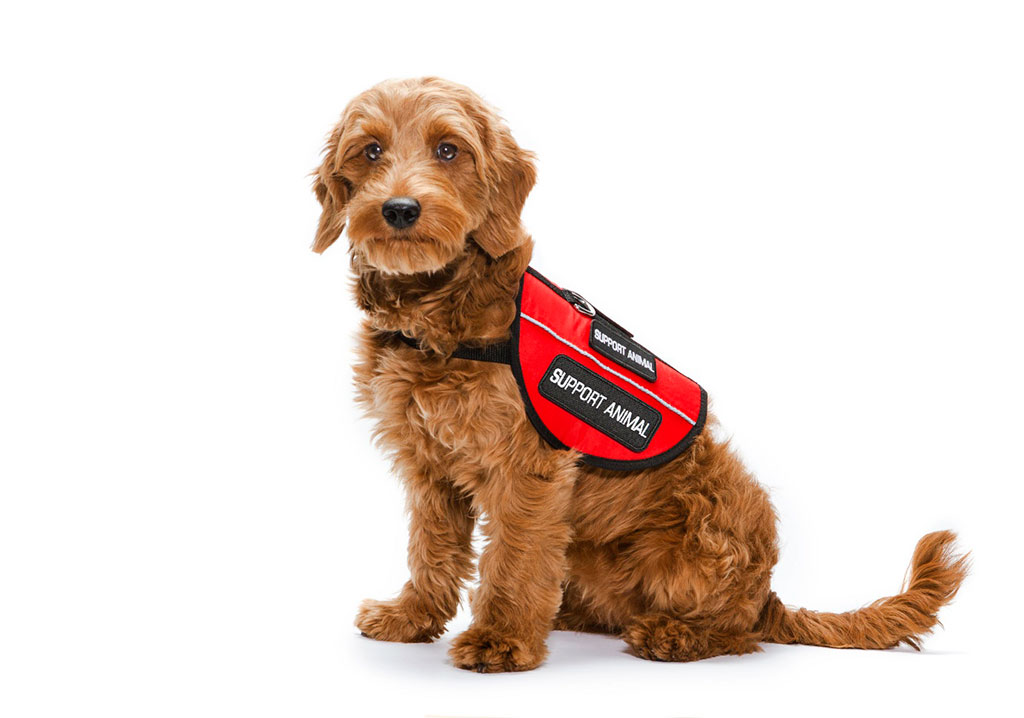 Emotional support dog vest is a multifunctional accessory for special purposes, whose main task is to help others identify your pet as an ESA animal. It is important to understand that ESA status doesn't oblige you to put an emotional support vest on an animal, be it a dog or a cat. You can easily travel, accompanied by your ESA dog, where it is permitted by law. However, there is a covert practice of equipping an animal with a special identification mark in a civilized society. This is a special vest intended to facilitate socialization of the dog and the person who requires emotional support of the pet.
Online users often wonder what the main differences in the emotional support dog vest and the service dog vest are. The answer is quite predictable – there are no significant differences. The only distinction is an inscription on the vest. In the rest, this accessory is standard for a special animal. It is equipped with the basic elements for fastening the leash, pockets, handle, and other elements.
What types of emotional support dog vests are there?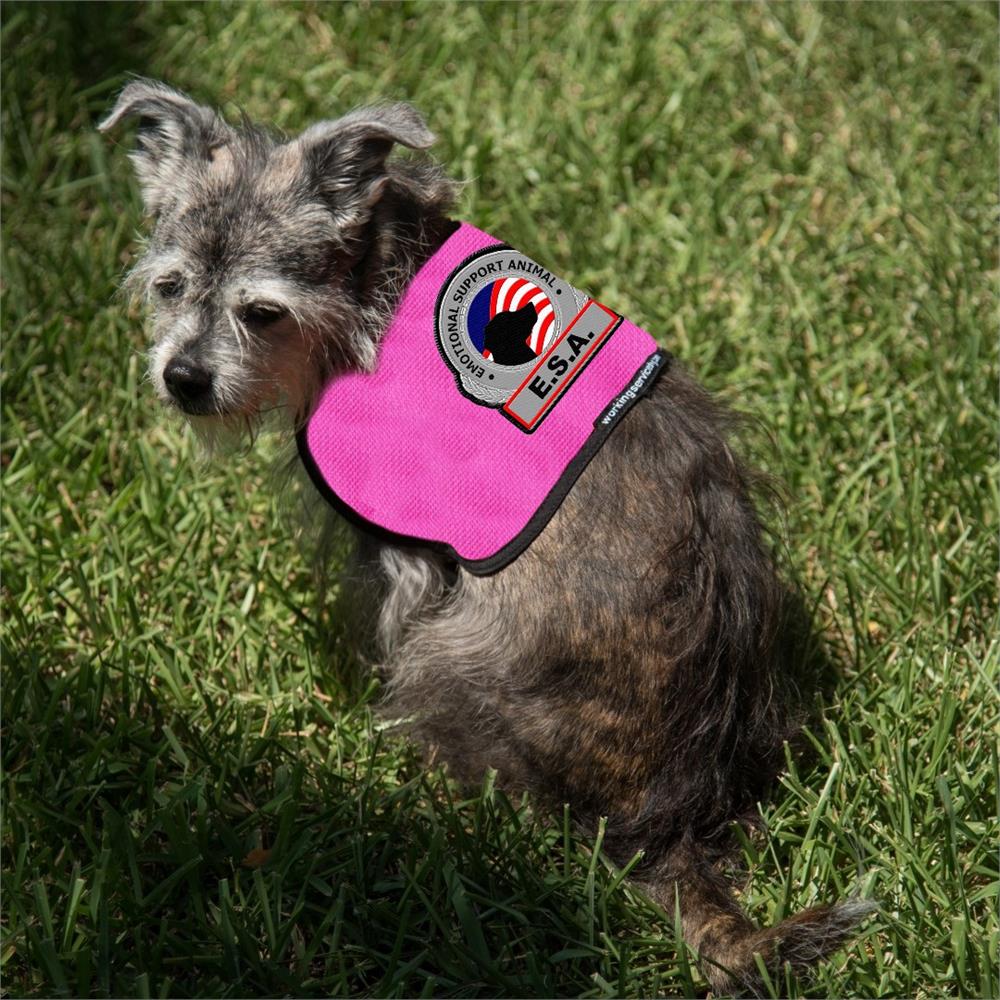 The choice of the vest depends largely on a specific breed. When it comes to a small dog, it requires a maximally compact and lightweight accessory, which will only mark the animal as ESA. Speaking of the larger dog breeds, such as shepherd or Labrador, you should give preference to the multifunctional vests for emotional support animals.
We recommend you to choose the products of the famous manufacturers, as in this case, you will receive an accessory, convenient both for the animal and for you. You should also consider the design features of the vests and customize them – someone prefers Velcro, someone else- zippers, and others- stem bolts.
Choose the vest for your emotional support dog based on the answers to the following questions:
How often do you go to public places?
Do you visit catering institutions with your ESA?
Do you travel on public transport with your dog?
After answering these basic questions, you will understand which vest is best for your dog.
Speaking of the aesthetic side – here, you're free to follow your instinct. From a practical point of view, it is better to focus on accessories of bright colors in order to attract attention and negate the potential questions of others. However, even if you're looking for a not too bright vest for your dog – make sure that it has a note on the status of ESA.
See the table to find out how to determine the size of the vest correctly. If you have a small pet, it would be reasonable to make an ESA vest to order or choose a matching accessory on the portals dedicated to handmade.
Where to buy an emotional service dog vest?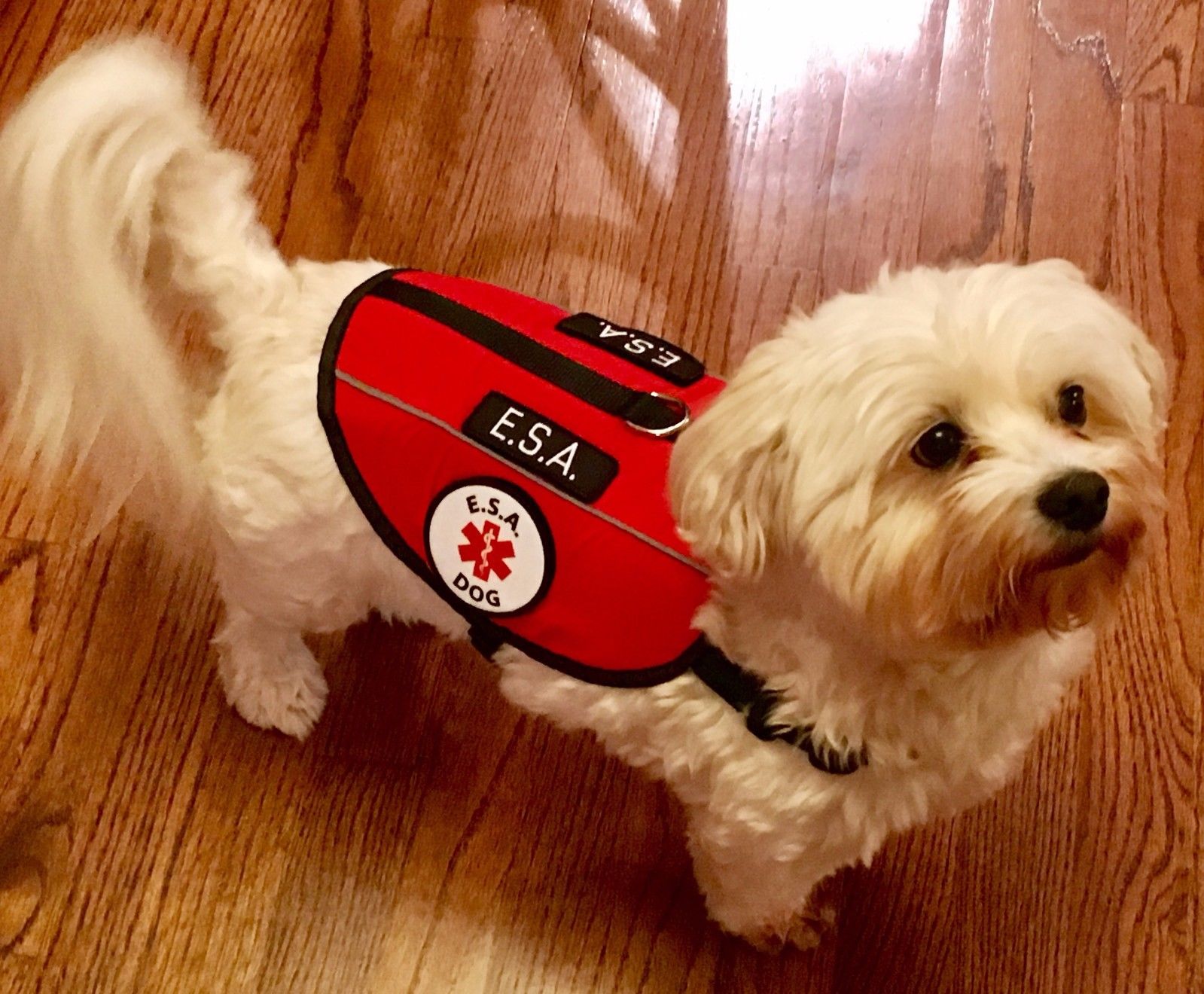 You can buy an emotional support dog vest in one of the specialized shops in your region or order it from the official online dealers. You will find the options with the best price and quality in such shops as chewy.com and activedogs.com. Many vests for ESA animals are presented on the pages of ebay.com, amazon.com, and etsy.com. If you couldn't find something suitable, it makes sense to order a vest or try your luck in a second-hand store for animals.
How useful was this post?
Click on a star to rate it!
We are sorry that this post was not useful for you!
Let us improve this post!
Thanks for your feedback!